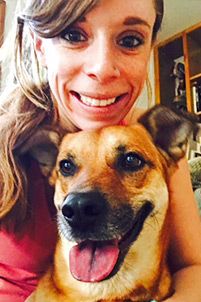 Kelsey Epstein, PharmD
Kelsey grew up in Flagstaff and graduated from Northern Arizona University in 2012 with a BS in Chemistry. She then graduated from University of Colorado in 2017 with a Doctorate of Pharmacy (PharmD). She met Lauren while attending NAU and became interested in compounding. Kelsey attends compounding and hormone conferences to further her education and to keep up with the ever-changing pharmacy industry. When she isn't compounding at the pharmacy, Kelsey enjoys traveling, hiking with her furry friends, and skiing in the winter. She bought the pharmacy from Lauren in 2017.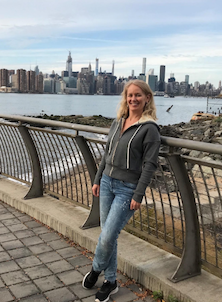 Melissa Potter, R.Ph.
Melissa has lived in Flagstaff for 22 years, and joined the Mortar and Pestle team in 2019. She graduated from University of Utah in 1996 with a BS in Pharmacy. She has received training in Hormone Replacement Therapy, and loves working in a pharmacy that is dedicated to helping patients feel better. When not at the pharmacy, Melissa enjoys traveling, hiking, and spending time with family and friends.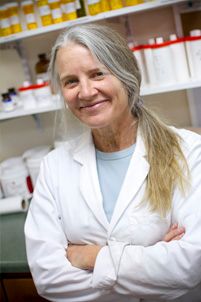 Lauren Driebe, R.Ph.
Lauren graduated from Auburn University in 1987 with a BS in Pharmacy. She is a third-generation pharmacist and has spent her entire career in independent pharmacy. She worked in the family pharmacy that began with her grandfather in the 1920s. In 1998 Lauren bought a pharmacy in Fort Gaines, GA where she began focusing on bio-identical hormone replacement therapy for women. Lauren attends hormone conferences every year to keep current with the ever changing information and the new therapies available. Because of her extensive knowledge of hormones, she is an invaluable resource to practitioners and patients. She moved to Flagstaff in 2006 with her husband and two sons.She decided to open up a compounding only pharmacy in July 2009. She sold the pharmacy in 2017 to Kelsey and now works part time. And loves it!!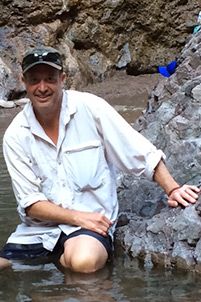 Ken Herron, CPhT
Ken is a Flagstaff native and regularly enjoys the outdoors whenever he can. He attended NAU and graduated in 1990. He has 25 years in the pharmacy industry and has been a certified licensed Technician for many years. In addition to his work compounding medications, he also gives back to the community by volunteering for Coconino County Sheriff's Search and Rescue. When not working, you can find him running the trails around Flagstaff with his dog.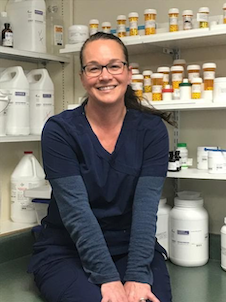 Michelle Tafoya
Michelle grew up in the White Mountains of Arizona and moved to Flagstaff in 1992 where she worked at numerous local businesses before becoming interested in pharmacy. She has worked as a pharmacy technician for 7 years. Michelle enjoys hiking, camping, and spending time anywhere around water.